Our podcast interview series, hosted by Elizabeth Vargas, gives guests the opportunity to share their personal, candid stories about addiction. It offers a space to open up about substance use and mental health, to share the ways in which people are shifting their narrative – in their own relationships and across communities – to support the cause of ending addiction in our country.
New episodes are released every other Tuesday, and available here or wherever you get your podcasts.
Listen now
Episode notes
Jamie Niven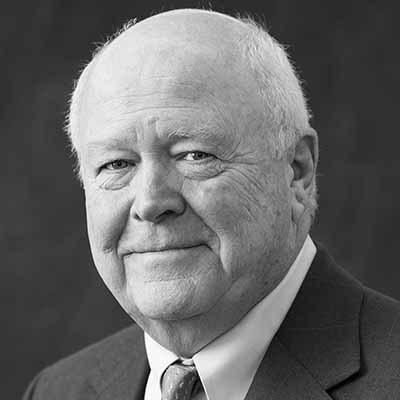 Despite being the son of an Academy Award-winning actor, Jamie Niven's life wasn't all glitz and glamour. At just six months old, Jamie's mother passed away, leaving Jamie to grow up with an overwhelming feeling of loneliness – a feeling that followed him for his entire life.
Elizabeth talks with Jamie, who is also the chair of Partnership to End Addiction's Board of Directors, about the way loss impacted his life and contributed to a 50-year struggle with alcohol. For more, see the complete episode transcript.
Explore more on topics and themes discussed in this episode:
Michael Botticelli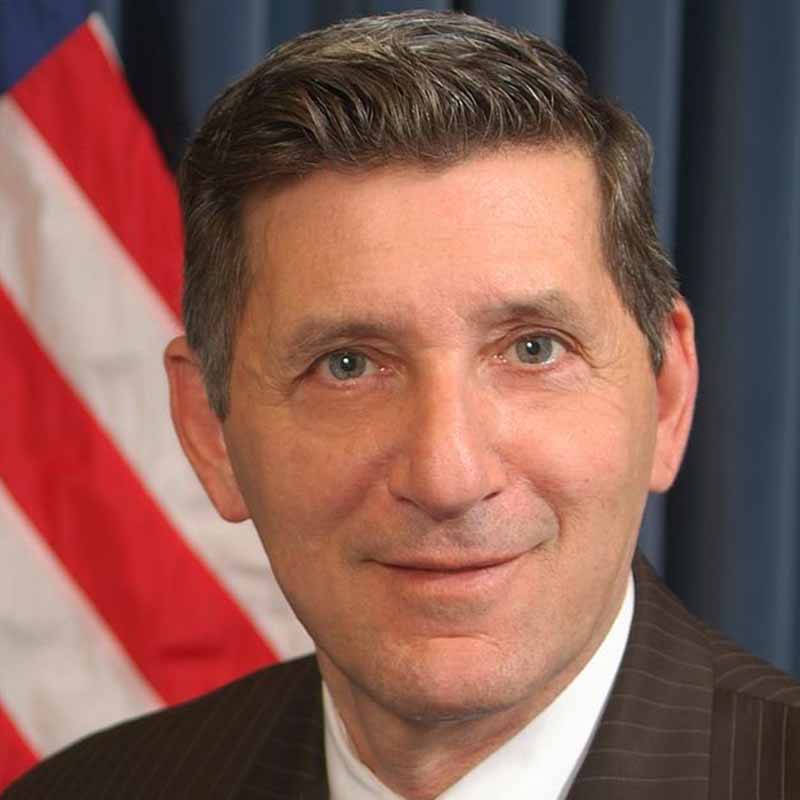 As the first person in recovery from addiction to serve as the director of the Office of National Drug Control Policy, Michael has faced his fair share of challenges. Even before his confirmation, colleagues doubted that Michael would be fit for the role because he had a substance use disorder.
Michael reflects on his own recovery, his experiences facing stigma, and how stigma and racism have impacted the way George Floyd and rapper DMX have been perceived in death. For more, see the complete episode transcript.
Explore more on topics and themes discussed in this episode:
Steve Madden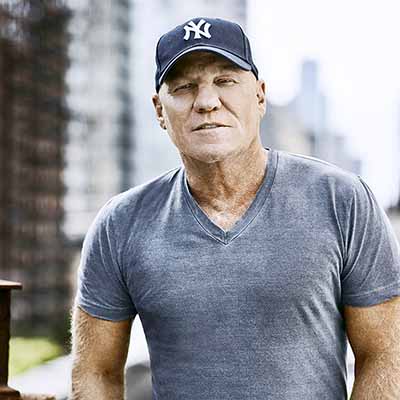 Before he could start his incredibly popular shoe empire, Steve Madden needed to overcome his own struggles with addiction. Inspired by the principles that guided his recovery – showing up, doing the next thing, acknowledging his mistakes – Steve built a business that would become known worldwide.
Throughout his life and career, Steve has recovered, relapsed, and recovered again; gone to prison; and came back with grit in spades. Steve reflects on the arc of his life, coming from a family with a history of substance use disorders, managing ADHD and, most importantly, learning to let go and to grow. For more, see the complete episode transcript.
Explore more on topics and themes discussed in this episode:
Admiral James and Mary Winnefeld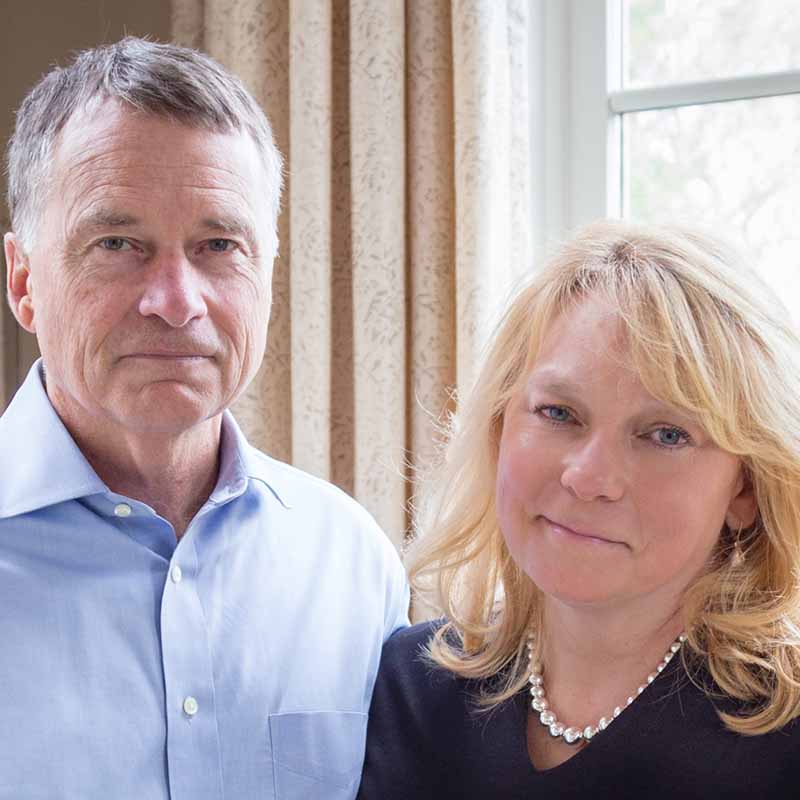 As parents, Mary and Admiral James "Sandy" Winnefeld just wanted to protect their son, Jonathan. This was a job Sandy felt he should have been well equipped for as the United States' number two ranking military officer. Yet, Jonathan's struggles with anxiety led him to start drinking alcohol and misusing prescription medications as a teen. Sandy and Mary did everything they could to find appropriate help for their son's substance use. Still, just three days after they dropped him off at college, Jonathan died of an accidental overdose in his dorm room.
Mary and Sandy discuss the challenges they faced parenting a child struggling with mental health, learning to live with grief and dedicating themselves to "saving a life every day" through their work with SAFE Project — the nonprofit they founded following their son's death. For more, see the complete episode transcript.
Explore more on topics and themes discussed in this episode:
Kristen Johnston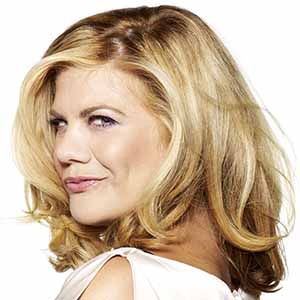 Just as Kristen Johnston started finding success as an actress starring in the Emmy-award winning sitcom 3rd Rock from the Sun, feelings of self-doubt and panic began overtaking her life, and she found comfort in prescription painkillers. Over the years her addiction worsened, turning Kristen into the self-described "Nancy Drew of painkillers." Kristen and Elizabeth reflect on the judgment they face as women in recovery, the importance of overcoming shame and the feelings that come with caring for someone struggling with substance use. For more, see the complete episode transcript.
Explore more on topics and themes discussed in this episode:
Montee Ball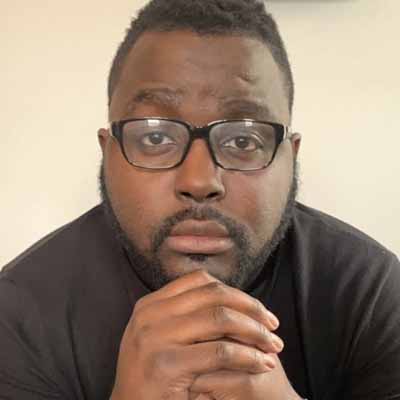 He was a highly celebrated student athlete with a promising professional career ahead of him. Yet, due to his struggles with addiction, Montee Ball found himself sitting in a jail cell while his former teammates won the Super Bowl. Now in recovery, Montee has walked away from the NFL and committed himself to breaking down barriers that prevent Black and Brown people from accessing help for mental health and substance use disorders. For more, see the complete episode transcript.
Explore more on topics and themes discussed in this episode:
Zac Clark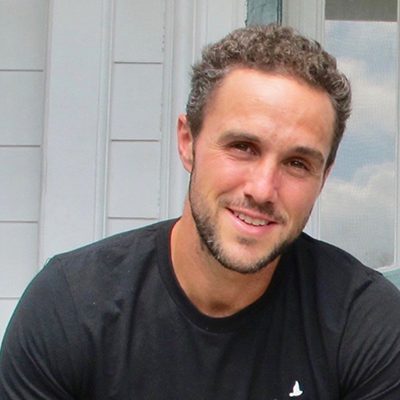 In his twenties, Zac's addiction escalated to the point where his marriage crumbled and his friendships dissipated. His relationship with his parents was holding on by a thread. But they never gave up on him, and Zac found recovery. Ultimately, he won back his health and went on to win the heart of not only Tayshia Adams but also The Bachelorette viewers across the country through his candor, compassion and commitment to a substance-free life.
Elizabeth and Zac revisit his journey, from faking illnesses to gain access to prescription medications to finding happiness in real life, making a career out of helping others with addiction, and even falling in love on reality TV. For more, see the complete episode transcript.
Explore more on topics and themes discussed in this episode:
Jeremiah Fraites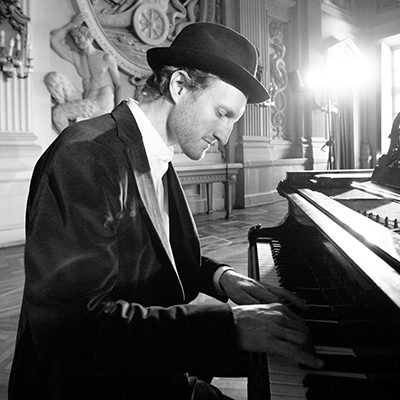 When he was 14 years old, Jeremiah Fraites of The Lumineers lost his older brother, Joshua, to a heroin overdose. He describes it as the worst thing to have happened to his family. Years later, Jeremiah is still reflecting on the monumental impact drugs and alcohol have on music, culture, families and relationships. This topic even served as inspiration behind the latest album from his band, titled III.
In this episode of Heart of the Matter, Jeremiah joins Elizabeth to share his perspective on substance use and to discuss his family's experiences navigating addiction, giving up alcohol himself and learning to be a rock star without substances.
Explore more on topics and themes discussed in this episode:
Holly Whitaker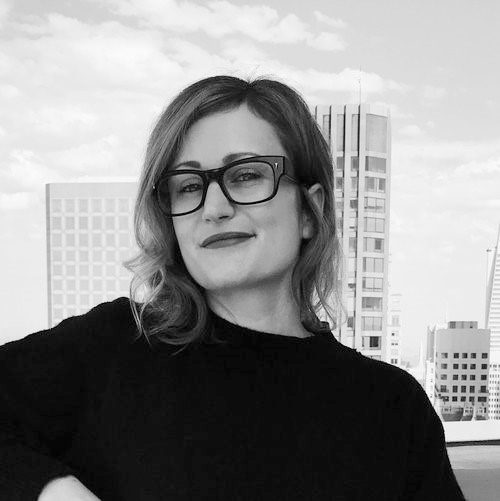 Author of Quit Like a Woman: The Radical Choice Not to Drink in a Culture Obsessed with Alcohol, Holly is also founder and CEO of online recovery program, The Tempest. She and Elizabeth discuss their experiences as women coming to terms with the impact of alcohol on their lives, how addiction is portrayed in the media, and their perspectives on the roads they took to finding recovery.
If you are seeking treatment for your child or a loved one, know that numerous options exist. Addiction treatment is not "one-size-fits-all" and may take place in a variety of settings, at different degrees of intensity and for different lengths of time. We offer resources to help you navigate treatment and recovery, and identify the best options for your family. Information about specific providers and services on our website or podcast does not constitute an endorsement.
Andrew Zimmern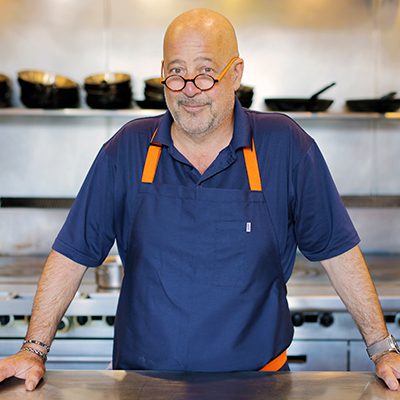 Andrew discusses losing 15 years of his life to addiction, achieving nearly 30 years of recovery, and ultimately "writing his own syllabus for life."
While best known for traveling the world and exploring shocking cuisine as executive producer and host of the Travel Channel's Bizarre Foods franchise, Andrew's journey through addiction to recovery is just as compelling. With the support of his family and friends, Andrew has been in long-term recovery for more than 28 years. Andrew also explores addiction, among other timely issues, in an episode of his latest TV venture: What's Eating America. To learn more about Andrew, visit andrewzimmern.com.
Beth Macy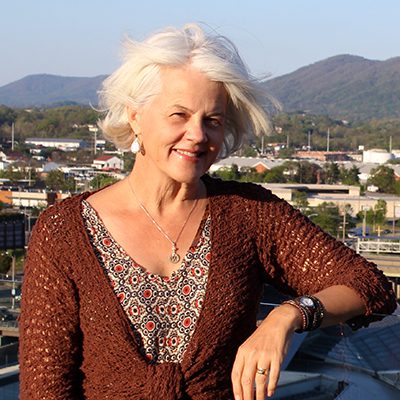 Elizabeth is joined by Beth Macy, journalist and author of Dopesick: Dealers, Doctors, and the Drug Company That Addicted America. The New York Times bestselling book sheds an intimate light on the opioid epidemic in Virginia.
Yet, in the two years since the book was published, it's estimated an additional 100,000 people have died in the U.S. due to opioids – indicating the crisis she covered is not slowing down. Learn more about Beth and her work at intrepidpapergirl.com.
Jim Carroll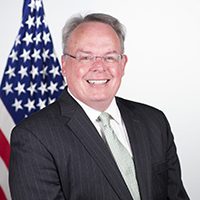 Elizabeth has a candid conversation with Jim Carroll, director of the White House Office of National Drug Control Policy (ONDCP). His agency's mission: to stop the flow of illegal drugs in the United States and to connect those suffering from addiction with the tools they need to achieve recovery.
Director Carroll has been traveling around the country, meeting with people in some of the hardest-hit communities and leading discussions about the challenges they face. Elizabeth speaks to him about what he's seen, who he's talked to and what the administration is doing and also what more needs to be done to make an impact.
David Sheff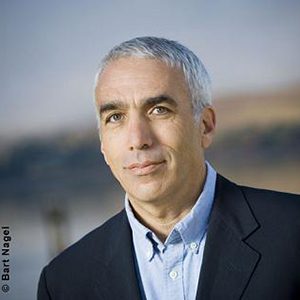 Elizabeth sits down with journalist and author David Sheff. His heartbreaking and inspiring novel Beautiful Boy: A Father's Journey Through His Son's Addiction was made into a motion picture starring Steve Carell and Timothee Chalamet.
After experiencing addiction in his family – David's son Nic became addicted and almost died of the disease – David began trying to figure out why as a society we have been so ineffective when it comes to preventing and treating addiction. Learn more about David and his work at davidsheff.com.
Patrick Kennedy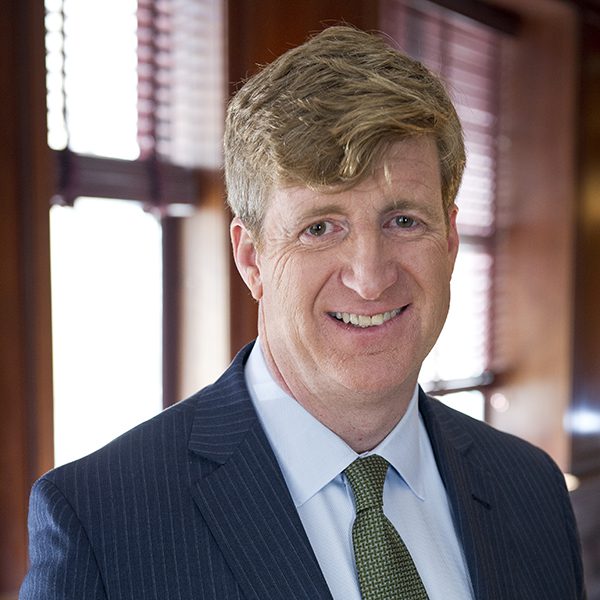 Elizabeth sits down with former U.S. Representative Patrick J. Kennedy. Throughout much of his life, Patrick has struggled with his own addiction and mental health challenges, both in private and, at times, glaringly in public. But Patrick has gone from fighting his own demons to fighting on behalf of others who need help and support the most. In 2013, he founded The Kennedy Forum, a nonprofit that unites advocates, business leaders, and government agencies to advance evidence-based practices, policies, and programming in mental health and addiction. Learn more about Patrick Kennedy and his work at patrickjkennedy.net.
Chris Herren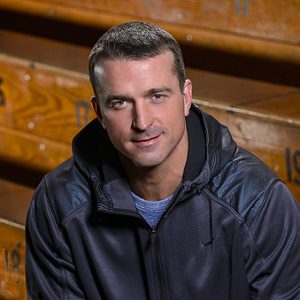 Former NBA player and founder of Herren Talks, Herren Project and Herren Wellness, Chris shares intimate details of his journey and how he's now using his experience to change the way high school students think about substance use. The First Day film makes his powerful storytelling available to schools and communities across the country. Visit chrisherren.com for more about Chris and his work.
About Elizabeth Vargas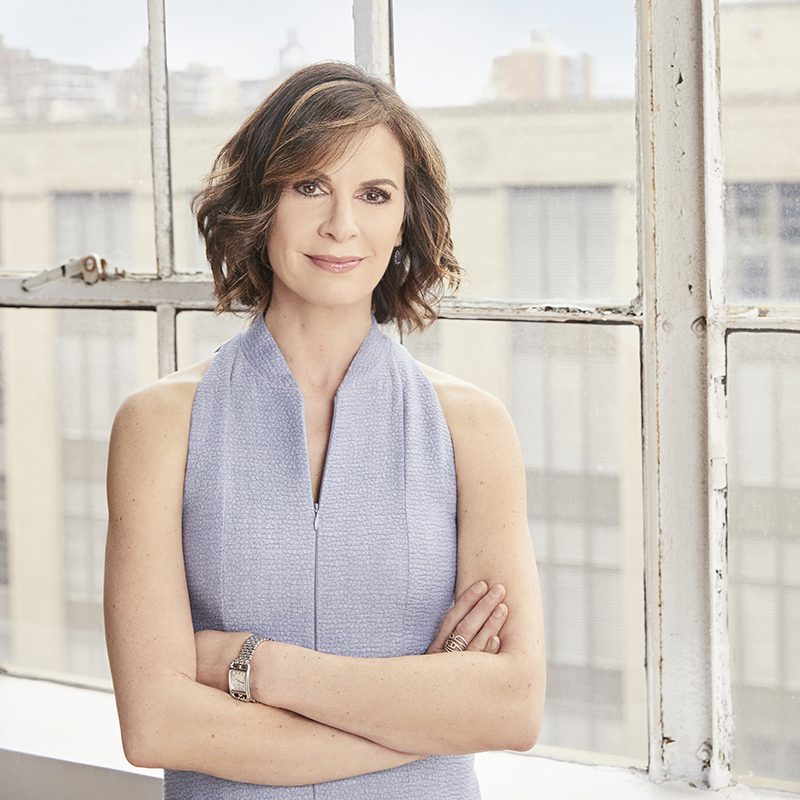 Elizabeth Vargas is an Emmy award-winning journalist and author of the New York Times bestseller Between Breaths, a Memoir of Panic and Addiction. She broke barriers when she revealed that she had alcohol use disorder during a televised interview in 2014. Elizabeth's parents, brother and sister – while unaware of her lifelong struggles with anxiety and multi-year dependence on alcohol – were supportive of her during her journey to recovery. Today, she continues to candidly share her story to help inspire others. Elizabeth is a proud board member of Partnership to End Addiction.
Contact us
Please use the form below to contact us with any questions or feedback related to Heart of the Matter.

Editor's Note: The views and opinions expressed on Heart of the Matter are those of the podcast participants and do not necessarily reflect the official policy or position of Partnership to End Addiction. We are also mindful that some of the personal stories feature the word "addict" and other terms from this list. We respect and understand those who choose to use certain terms to express themselves. However, we strive to use language that's health-oriented, accurately reflects science, promotes evidence-based treatment and demonstrates respect and compassion.