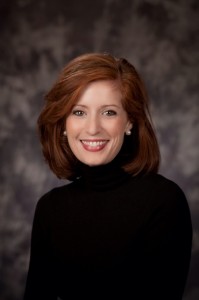 June 24, 2015, New York, NY –  The Board of Directors of the Partnership for Drug-Free Kids, a national nonprofit dedicated to reducing substance abuse among adolescents by supporting families and engaging with teens, has officially named Marcia Lee Taylor President and CEO of the organization. Taylor previously served as the Partnership's Senior Vice President of Government Affairs, and recently, its interim President and CEO.
"There is no one more passionate, more enthusiastic and more qualified to lead the organization than Marcia," said Pat Russo, Chairman of the Partnership for Drug-Free Kids. "We are thrilled to officially have Marcia at the helm as our new president. She has the full support of the board, and countless other partners and families who have come to know and respect her talent and commitment. We are very fortunate to have her on board as the Partnership kicks off its 30th year."
In addition to leading the Partnership's groundbreaking Medicine Abuse Project, a nationwide communications and education campaign aimed at reducing teen prescription drug and over-the-counter cough medicine abuse, Taylor has been the nonprofit's lead representative in Washington, D.C and has been with the nonprofit for nearly a decade.
Previously, Marcia served as the Senior Advisor for Drug Policy and Research for the Senate Judiciary Subcommittee on Crime and Drugs and the Democratic Staff Director of the Senate Caucus on International Narcotics Control, working for then-Senator Joseph R. Biden, Jr.
"I couldn't be more excited to take on this new role at the Partnership and I am grateful to our Board of Directors for giving me this opportunity. The Partnership staff and our national network of parent partners are tremendously talented and their commitment to helping families find answers is unmatched.  I feel very fortunate to be able to work with this remarkable team," said Taylor.  "As a mom, I feel particularly passionate about our work to provide a lifeline to families struggling with a child's substance abuse, as well as our work empowering teens to live Above the Influence. I am so proud of the service that the Partnership is providing to millions of families and I look forward to expanding our reach in my new role."
# # # # #