Marijuana use among teens is on the rise, while fewer teens are smoking cigarettes, according to a new study.
Researchers at the University of Nebraska's College of Public Health looked at use of marijuana, alcohol and cigarettes among U.S. teens from 1991 to 2017. They found the number of teens who said they had used marijuana at least once over the past month rose 10-fold, from 0.6% in 1991 to 6.3% in 2017.
The number of teens who said they used marijuana and alcohol together almost doubled, from 3.6% to 7.6%, HealthDay reports.
Cigarette smoking rates dropped from 4.4% of high school students to 1.3% during that period, the researchers wrote in the American Journal of Public Health. Alcohol use fell from 24% of teens in 1991 to 12.5% in 2017.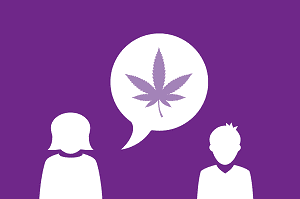 How to Talk About Marijuana With Your Kids
Where do you start? What do you say? We're here to help. Between legalization, increased normalization in pop culture and new ways of using (edibles, vaporizers, concentrates), it's becoming more and more complicated to know how to address marijuana use with your kids.
Learn more