The U.S. Drug Enforcement Administration (DEA) issued a warning this week that Mexican drug cartels are making counterfeit prescription pills containing fentanyl. These pills are killing Americans, the agency said.
The DEA said 27% of counterfeit pills seized by the agency contain potentially lethal doses of fentanyl, ABC News reports.
"Capitalizing on the opioid epidemic and prescription drug abuse in the United States, drug trafficking organizations are now sending counterfeit pills made with fentanyl in bulk to the United States for distribution," DEA Acting Administrator Uttam Dhillon said in a statement. "Counterfeit pills that contain fentanyl and fentanyl-laced heroin are responsible for thousands of opioid-related deaths in the United States each year."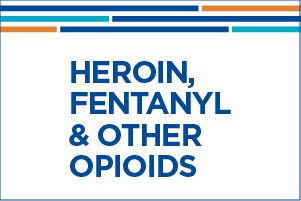 Your Comprehensive Guide to the Opioid Epidemic — and What You Can Do About It
Learn about how the opioid epidemic started, how you can keep your community safe, and how to help a loved one who is struggling — download your eBook now.
Learn more