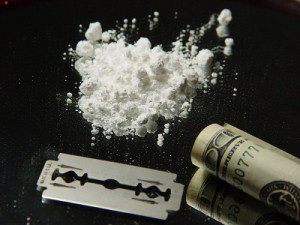 More than 46,000 drug offenders will be eligible for early release from prison, after the U.S. Sentencing Commission voted to reduce terms for low-level drug traffickers who are already incarcerated. The vote was unanimous, NPR reports.
The sentences could be reduced by an average of more than two years, unless Congress stops the plan by November 1.
"This amendment received unanimous support from Commissioners because it is a measured approach," Judge Patti B. Saris, Chair of the Commission, said in a news release. "It reduces prison costs and populations and responds to statutory and guidelines changes since the drug guidelines were initially developed, while safeguarding public safety."
Each offender's petition will be considered individually by federal judges, the article notes. None of them will be released before November 1, 2015.
In April, the Commission voted to reduce the base offense for criminals caught with various amounts of drugs. The new vote makes the reduced sentencing guidelines retroactive for most drug traffickers. In June, U.S. Attorney General Eric Holder said the new sentencing guidelines will make the federal prison system more fair to minorities, and will reduce taxpayer costs.
Under the guidelines, about 20,000 of the almost 215,000 inmates in federal prisons would be eligible for reduced sentences. Nonviolent, low-level drug offenders who do not have deep criminal ties would qualify for retroactive sentences.
The Justice Department says reducing mandatory-minimums will save billions of dollars. One-quarter of the department's budget is used to maintain federal prisons, accounting for about $6.4 billion annually.