People addicted to opioids are up to 13 times more likely to be involved in the criminal justice system compared with people who don't use opioids, a new study finds.
The results suggest a need to involve law enforcement officials and corrections systems in addressing the opioid epidemic, the researchers report in JAMA Network Open.
"To our knowledge, this is the first report to quantify the independent association between recent involvement in the criminal justice system and any level of opioid use," the researchers wrote.
"There have been reports that jails and prisons are bearing the brunt of the opioid epidemic, but we didn't know nationally how many people who use opioids are involved in the criminal justice system," lead author Tyler Winkelman told NPR.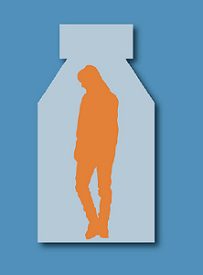 Heroin & the Opioid Epidemic: From Understanding to Action
Heroin and other opioids are ravaging communities across America. Heroin-related deaths increased by more than five times between 2010 and 2017, and drug deaths from fentanyl and other synthetic opioids are seeing a sharp rise as well.
Take action against this epidemic