U.S. fraternity members will no longer be allowed to serve hard liquor at events, according to the North-American Interfraternity Conference, the umbrella organization for fraternities.
By September 1, 2019, fraternities will not be allowed to have hard alcohol at their events except when served by a licensed third-party vendor. Alcohol policies at fraternities are under scrutiny after widely publicized deaths related to heavy drinking during hazing rituals and frat-house parties, according to USA Today.
Jim Piazza, whose son Tim died in February 2017 after a night of hazing and drinking while pledging for a fraternity at Penn State, said the new alcohol policy is a good start. "It should make a meaningful difference," he said. "There are other reforms they need to put into place, and there's still work to do. But this is a beginning."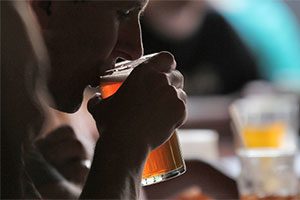 What Parents Need to Know About College Binge Drinking
Parents who communicate expectations against drinking means a lower chance of their child drinking excessively in college. Get tips on how to talk.
learn more