Methamphetamine use is at an all-time high across the country, according to a Drug Enforcement Administration (DEA) agent.
"It is back with a vengeance," Erik Smith, Assistant Special Agent in charge of the Drug Enforcement Administration's Kansas City office, told NPR. The drug is stronger and cheaper than it used to be, he said.
Methamphetamine is now being mass-produced by Mexican drug cartels. In the past, the drug was made in makeshift labs in the United States. That changed after legislators cut access to key ingredients, such as the over-the-counter decongestant pseudoephedrine.
According to law enforcement agencies, drug cartels are bringing methamphetamine from Mexican "superlabs" through established distributions networks for heroin and cocaine. "The meth problem has basically exploded across every race and social economic class that you can imagine," said Sgt. Mark McClendon of the Missouri Highway Patrol.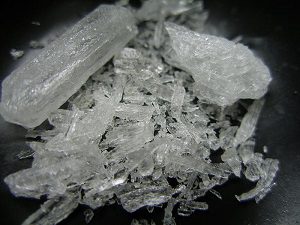 Meth is On the Rise Again: What Parents Should Know
Methamphetamine, or meth, is experiencing a resurgence. Learn how it affects the body, why it's appealing, and how to help your child get treatment.
Learn more