The Food and Drug Administration (FDA) says the e-cigarette maker Juul and tobacco company Altria are backing down on their pledge to keep e-cigarettes out of the hands of teens, The New York Times reports.
FDA Commissioner Dr. Scott Gottlieb is sending letters to both companies criticizing them for promising to remove nicotine flavor pods from stores, while secretly negotiating a deal in which Altria agreed to purchase a 35 percent stake in Juul.
"Juul and Altria made very specific assertions in their letters and statements to the FDA about the drivers of the youth epidemic," Dr. Gottlieb told the newspaper. "Their recent actions and statements appear to be inconsistent with those commitments."
Gottlieb said he plans to call top executives from both companies to the FDA to explain how they will fulfill their commitment to stop teen vaping in light of their new agreement.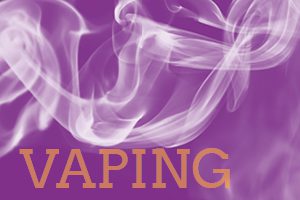 How to Talk With Your Kids About Vaping [GUIDE]
What is vaping? What does research say about the risks and unknowns? This guide identifies what to do if your child is is vaping and how to talk about it.
Learn More