The Food and Drug Administration's (FDA) inaction on e-cigarettes is putting teens' health and lives at risk, according to a new report by the American Lung Association.
In its annual State of Tobacco Control report, the group gave the FDA a grade of "F" for its inaction on e-cigarettes, according to CNN. Thomas Carr, National Director of Policy at the American Lung Association, said youth use of e-cigarettes rose 78 percent from 2017 to 2018. Currently 20.8 percent of high school students use e-cigarettes. Carr noted that regulating e-cigarettes is the FDA's responsibility.
The FDA's "failure to act for years set the stage for e-cigarette use among youth to finally explode into an epidemic," said American Lung Association CEO Harold Wimmer. "We call on the FDA and Commissioner Gottlieb to make 2019 the year it takes decisive action on youth e-cigarette use and removes menthol cigarettes and flavored cigars from the marketplace."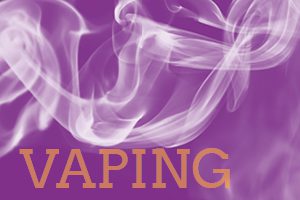 How to Talk With Your Kids About Vaping [GUIDE]
What is vaping? What does research say about the risks and unknowns? This guide identifies what to do if your child is is vaping and how to talk about it.
Learn more