Food and Drug Administration (FDA) Commissioner Scott Gottlieb said this week that tobacco companies need to speed up their efforts to stop kids from using e-cigarettes, Bloomberg reports.
"They better step up and step up soon — to address these trends along with us," he said at the American Society of Clinical Oncology annual meeting. "So far, I must say, I've mostly been disappointed by the tepid response from companies that know that a meaningful portion of their sales are being derived from kids. They need to look at this as a matter of urgent public health and not a PR challenge. It's more than their business model that's on the line. It's the lives of American kids."
The FDA is taking aggressive steps to bring enforcement actions against companies that sell e-cigarettes to minors, Gottlieb said.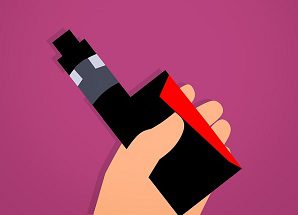 The Teen Vaping Trend – What Parents Need to Know
With the recent Monitoring the Future Study release indicating that nearly one in three 12th graders reported using a vaping device in the past year, it's imperative that parents are informed of the potential dangers that can result from vaping.
Learn more