Three drug distributors and two drug manufacturers are in talks to settle more than 2,000 lawsuits over the companies' role in the nation's opioid crisis, Reuters reports.
The suits were brought by cities, counties and Native American tribes.
The proposed settlement would include $22 billion in cash and $29 billion in drugs and services, sources told Reuters. Drug distributors McKesson Corp., Amerisource Bergen Corp. and Cardinal Health have offered to pay $18 billion in cash over 18 years. Drug manufacturer Johnson & Johnson would pay $4 billion in cash.
NBC News reports that Teva Pharmaceutical would provide $29 billion worth of drugs as well as money to pay for the cost of distributing those drugs over 10 years. Teva makes buprenorphine, a drug used to treat opioid addiction.
The negotiations are being led by the attorneys general from Texas, Tennessee, North Carolina and Pennsylvania.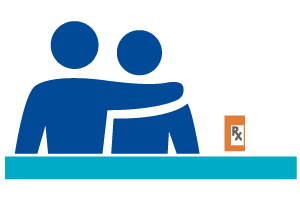 Heroin & the Opioid Epidemic: From Understanding to Action
Heroin and other opioids are ravaging communities across America. Heroin-related deaths increased by more than five times between 2010 and 2017, and drug deaths from fentanyl and other synthetic opioids are seeing a sharp rise as well.
take action against the epidemic now