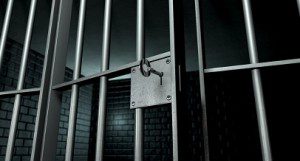 A Senate bill sponsored by a Democrat and Republican who normally are on opposite ends of the political spectrum aims to help low-level drug offenders re-enter society. New Jersey Senator Cory Booker, a Democrat, and Kentucky Senator Rand Paul, a Republican, are co-sponsors of The REDEEM Act.
The bill is designed to shift the focus away from punishing low-level drug offenders, MSNBC reports. It would reform criminal background checks and the juvenile justice system. Criminal records for teenage offenders would be sealed, and adults could apply to have their records expunged.
The REDEEM Act would limit how long a person must answer employer questions about past convictions. Job applicants with a criminal record, even for low-level offenses, often find it difficult to find employment, the article notes. The act would also repeal the ban on federal welfare benefits for people convicted of non-violent drug violations who complete substance abuse treatment.
Earlier this month, the U.S. Sentencing Commission voted to reduce terms for low-level drug traffickers who are already incarcerated. More than 46,000 drug offenders will be eligible for early release from prison. The sentences could be reduced by an average of more than two years, unless Congress stops the plan by November 1.
Each offender's petition will be considered individually by federal judges. None of them will be released before November 1, 2015.
In April, the Commission voted to reduce the base offense for criminals caught with various amounts of drugs. The new vote makes the reduced sentencing guidelines retroactive for most drug traffickers.